One community to meet, act & transform sustainable ideas into positive impact solutions.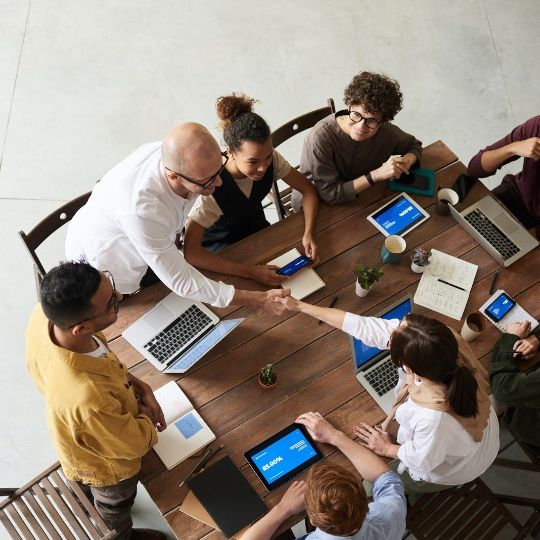 An ecosystem
Circular Influence is a knowledge and innovation ITC Community Platform that works to accelerate the transition to a carbon-free circular economy, based on systemic thinking and actions and applying the stages of Design Thinking with our programs in order to achieve a positive and sustainable global impact, creating synergies between Latin America and Europe. 
We bring together partners from the private sector, the academic field, public administrations, program owners, researchers, non-profit sectors, the civil society to create a network of experts that is capable of developing innovative products, services and systems to bring them to the market and scale their impact on society.

OUR VISION. Our economy, society and environment are interdependent systems: the vitality of one affects the vitality of all of them. If we are to transition to a CIRCULAR ECONOMY, we must begin to think differently. 
Circular sustainable projects are fragmented, hindering international synergies and it has become increasingly clear that joint programming is imperative to optimize impact. We are an inclusive and innovative community where stakeholders can meet and ideas can grow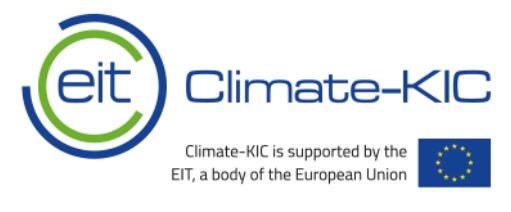 A Global Community
We work with global partners who share our vision, values and dedication to realising lasting change. Be inspired by some of the latest activities available in the community and take that first small step to improving YOUR PLANET.
Circular Influence is proud to be working with a growing number of experts who are passionate about creating a global sustainable positive impact. 
All our activities highlight the small changes you can make in your practice that can lead to lasting and impactful change. We are committed to making our community diverse and inclusive by working with like-minded individuals, institutions and associations from across the world. 
We are partners and members of the EIT Climate-KIC, European Institute of Innovation & Technology, supported by the European Union, and with their support we identify and help to develop innovative ideas that are capable to mitigate the global warming and fight climate change.

ARGENTINA & URUGUAY
YOUNG INNOVATORS
The planet must be carbon neutral by 2030.
Through workshops, visual tools, challenge-based learning and a well-researched innovative methodology, the programme empowers teachers and educators to take supported steps towards systems change thinking in schools and unlock creativity and an entrepreneurial mindset. Throughout the programme all stakeholders engage and mobilise local communities to collaborate on real, workable solutions to local climate challenges.

Working with EIT Climate-KIC partners, learning designers, and teachers as multipliers of change, we aim to challenge current paradigms in the education system.

ARGENTINA & URUGUAY
Climate Launchpad 2021
Turn your green idea into a successful start-up. Get the knowledge & skills
Learn all you can on how to successfully start your green business. ClimateLaunchpad kicks off with an intensive Boot Camp & follow-up coaching sessions.

Battle your way to success during National Competitions, Regional Finals and the Global Grand Final. Convince our jury and you'll convince any client or investor.
Yep, of course there is prize money for the top three Global Grand Final winners. The real prize? Networking opportunities and a chance to make it to the renowned Climate-KIC Accelerator.


ARGENTINA, URUGUAY, SPAIN & SWITZERLAND
DigiEduHack 2021
DigiEduHack is a series of online and offline idea-hackathons happening all around the world during two days, focusing on co-creating the future of education at the digital age.

OPEN TO ALL - FREE FOR ALL -NO CODE SKILLS NEEDED -OFFLINE OR ONLINE EVENTS

The expected outcome is to produce ideas and concepts with a high impact on society as well as ready-to-be-developped solutions.

argentina & uruguay
YOUNG CLIMATHON 2021
We are looking for young climate change champions to join us in tackling local challenges!

Are you curious about how you can help transform your city or hometown to a resilient society? Do you want to learn how to develop sustainable projects? Then join us for the Young Climathon in CITY/REGION!
Young Climathon is a 1 to 2-day event that enables local organisations, people and students to become a pioneer for climate innovation.
During the event, participants will work in teams to develop their own climate-relevant solutions in response to a climate challenge being experienced in their city or region.
Students aged from 12 to 18 years are welcome to participate by registering via their teachers or school.
There is no cost to participate in the Young Climathon

ARGENTINA & URUGUAY
Climathon 2021
It starts with an idea.Tired of talk and want to take action? Climathon features local ideathons where cities and citizens co-create ideas to local climate challenges.

A Climathon in your city can contribute to long-lasting conversations between citizens and decision-makers around city plans and policies.
Help us unite cities and citizens globally by providing better and more coordinated activities to truly unlock the potential of community-led climate action.


INNOVATION FOR CLIMATE ACTION WEEK
Experts conference & Hackathons week in parallel with COP26